ESSENTIAL THE LYNX 80G
ESSENTIAL THE LYNX  – Detta är en hyllning till alla katter! En utsökt liten hjärtformad godbit gjord av 100% torsk och kolja från Island. Den är en helt naturlig produkt. När både du och katten känner doften vet ni att det är äkta vara, på gott och ont. Fisk doftar inte i våra näsor så gott men katterna och även hundarna älskar den. Ren fin fisk direkt från Island.
Denna fantastiska kombination av torsk och kolja är verkligen en utsökt liten godbit.
En ESSENTIAL hyllning till katter. Helt naturlig och direkt från Island,
the LYNX är allt och lite till i en liten godbit. Du vet att detta är äkta
vara när du doftar på den – det är ren FISK! Perfekt för både katter och killingar,
till och med hudarna gillar den!
Användning
ESSENTIAL THE LYNX perfekt godis till både den vuxna katten och kattungen. Den passar även som godis till hunden då den doftar och smakar ljuvligt även i deras tycke.
Du kan även gärna prova att variera med Salmon Mini Delight eller Tiny Fish Delight som katterna brukar älska, du hittar dem här!
Innehållets speciella kännetecken
LYNX är spannmålsfria, 100% torsk och kolja från Island.
Fördelar
Ingredienser: Torsk och kolja. Det är allt!
Perfekt till både katter och kattungar, när du önskar ge en riktigt god och hälsosam godbit.
Ge den som godbit på dagen, kvällen eller när du tycker din katt ska få en liten belöning. (Vi ger dem när de kommer in på kvällen när vi ropar som belöning, det funkar)
Vi älskar den verkligen! Den erbjuder den sällsynta kombinationen av riktigt REN FISK, men är ändå enkel att ge utan att det luktar för mycket fisk!
BOF: Definitivt
En härlig kombination av torsk och kolja som är naturligt rik på protein.
Till alla fiskälskande katter och hundar
Lätt återförslutningsbar påse som håller de fräscha och doftfria.
Storlek på påse:
80 g
Läs mer i vårt Infoblad:lynx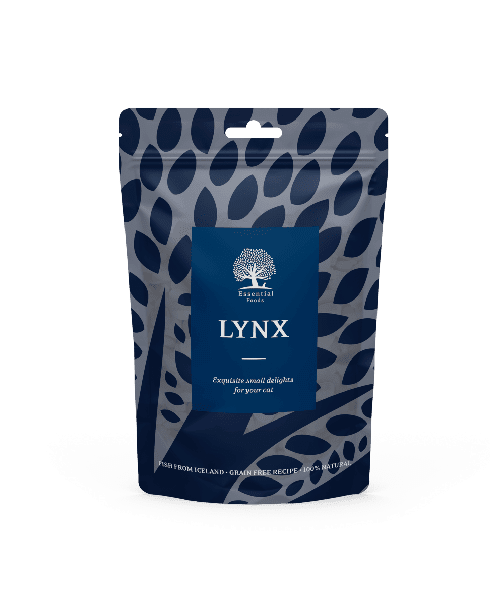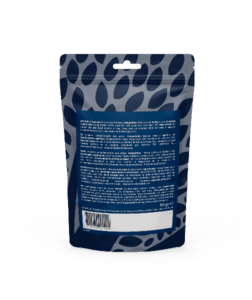 ESSENTIAL FOODS levereras ibland direkt från leverantören. Det betyder att din försändelse kan bestå av två olika paket. Vi har inte tagit in alla DELIGHTS  i lager, är det någon du saknar säg till oss så tar vi hem.
Mer information om företaget ESSENTIAL FOODS